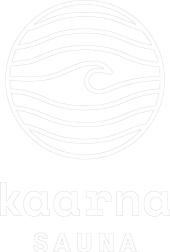 infinite sauna possibilities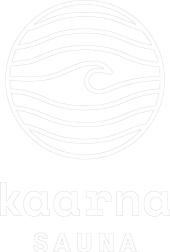 infinite sauna possibilities 
"In the warm and dark embrace of the sauna, people become calm and sensitized, they open up and even talk about difficult matters to those near and dear."  
Harri Hautajärvi, Villas Saunas in Finland
Kaarnasauna is a mobile wood burning sauna, handbuilt by Mikku and Flo. From Finland, and Germany (respectively) Mikku and Flo have grown up amidst the European sauna culture. 
Although this culture hasn't yet spread widely to Australia, they knew that the Margaret River region would benefit greatly from having a traditional Finnish sauna to visit locally.
The stunning southwest of Australia is a vast and nature-rich place. Rough, gentle, moody, blessed with sun, stormy, and ever inspiring. The landscape and weather lend themselves perfectly to the sauna, which itself is built from natural materials, heats up by burning local wood from fallen trees, and provides warmth and heat (especially welcome in the long, rainy season). 
Margaret River's diversity is found in its people too. KaarnaSauna at its core was created to cherish life, face challenges, and most of all to build a unified community.
These are values we would like to spread across the world, and we believe that this way of life has an anchor through the shared experience of the sauna. We take the experience we have in the sauna back to our daily lives. We take the resilience, the connection, the contemplation, the laughter, the perseverance, and we share that with our family, friends, and community. What happens inside the humble sauna has a tangible ripple effect on the whole world.